Home delivery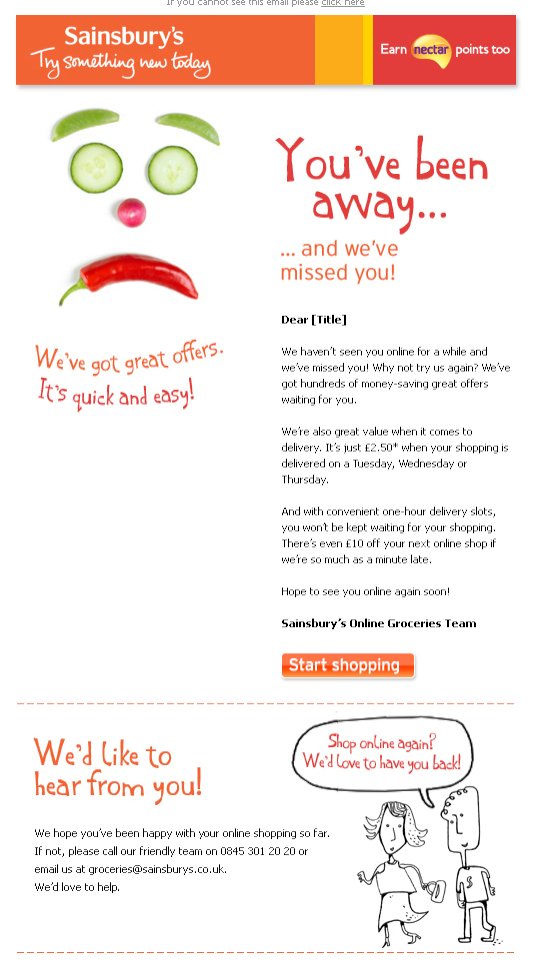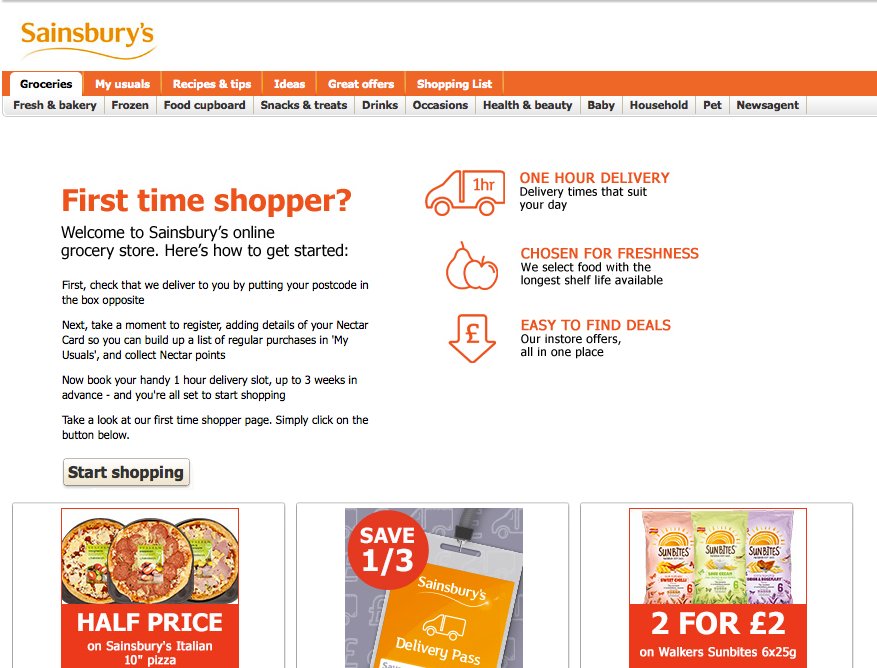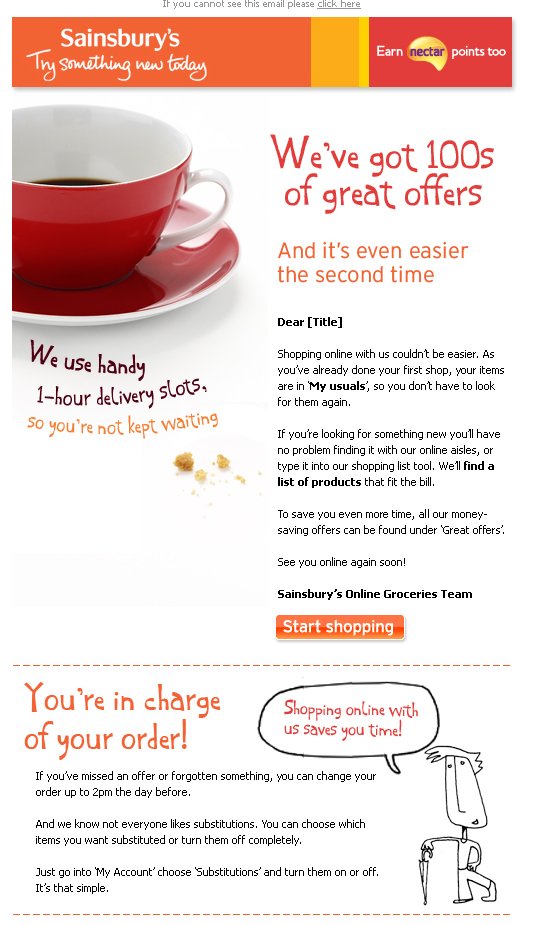 Sainsburys wanted to keep customers engaged with their online delivery service.
I worked with a planner to identify key points in the customer journey where we could email them with ideas, offers and solve any problems they might have encountered with their orders.
It was a huge project, with dozens of emails generated for different stages of the the shopping experience. The result? Increased customer retention and a happy client.
---
Role Senior Copywritter

For Sainsbury's

Type Digital
Up Next:
Broadband Relaunch