iOn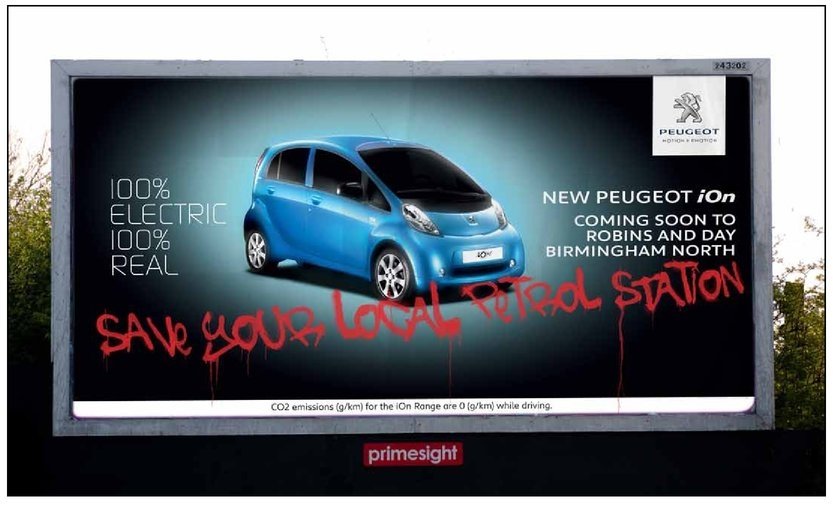 Who'd want to live in a world without petrol stations? Everyone.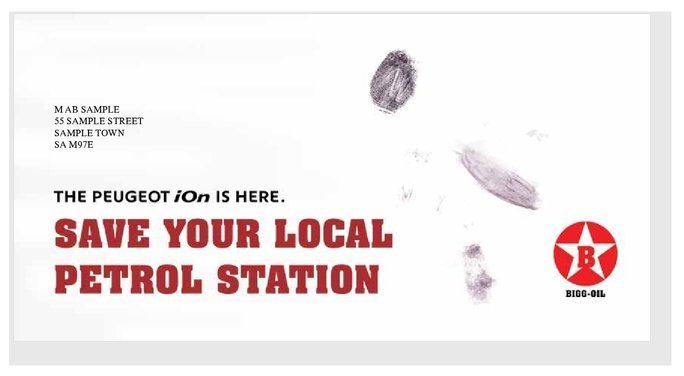 The DM letter and envelope used spot UV printing to create oily fingerprints on the matte paper.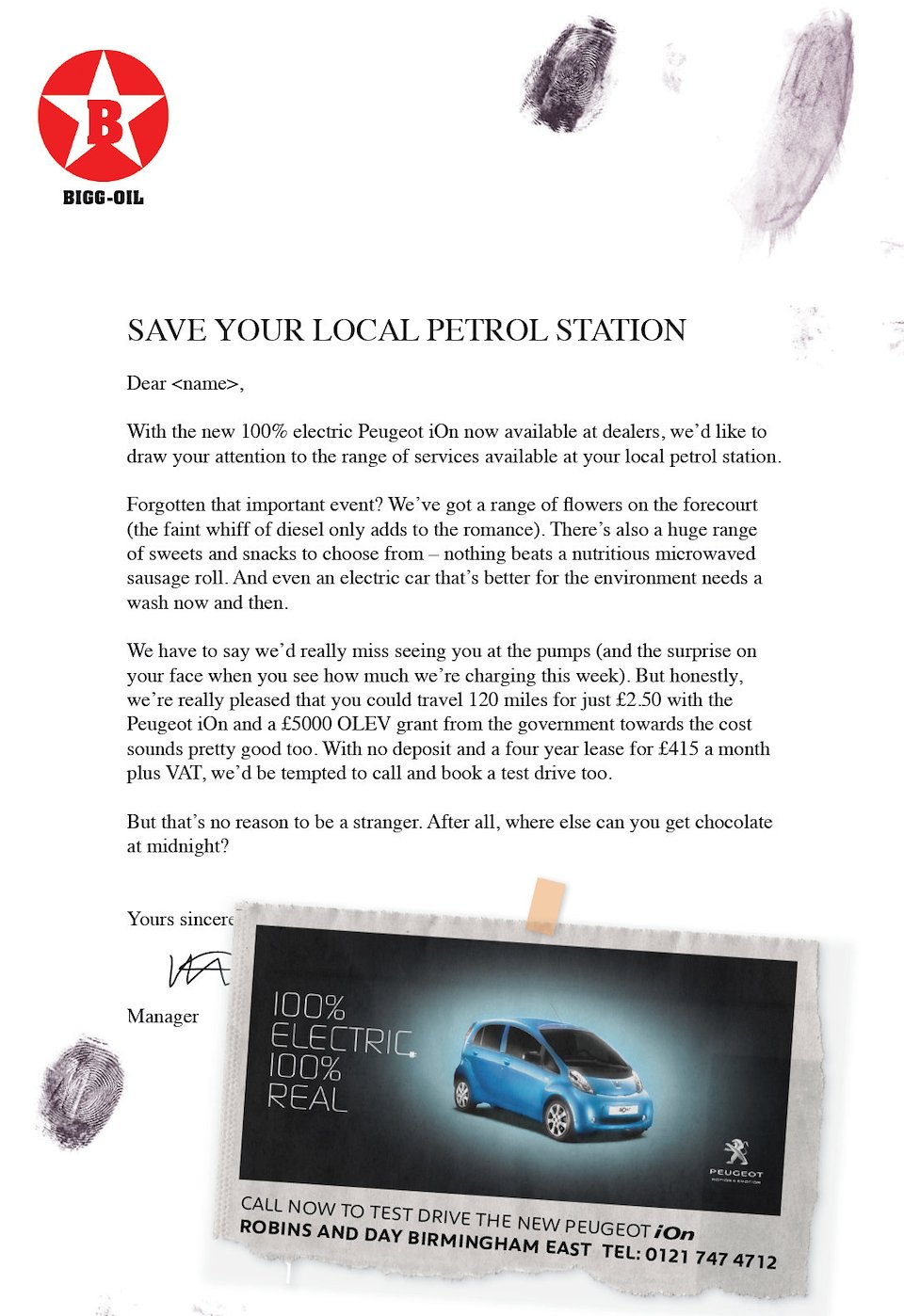 The letter came with rag out ad for the Peugeot iOn attached - to keep the contact information separate from the body of the letter.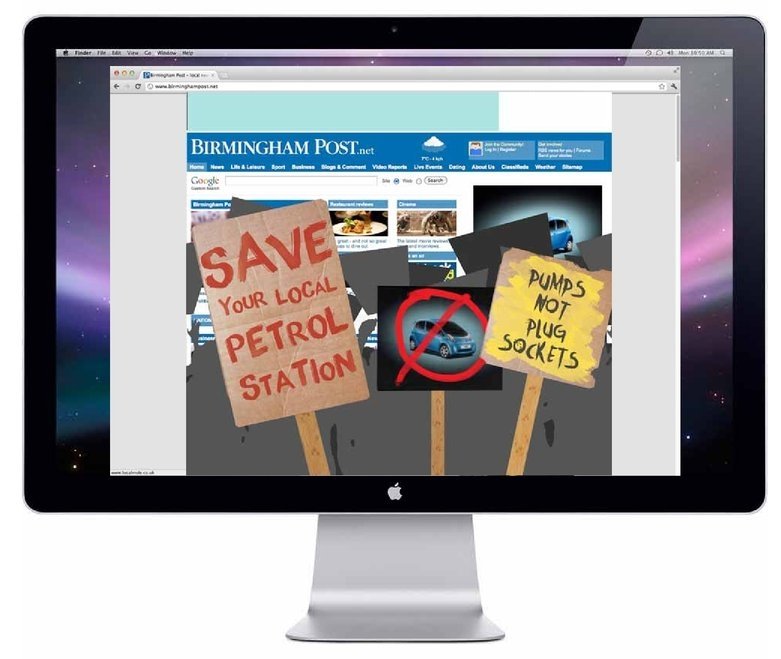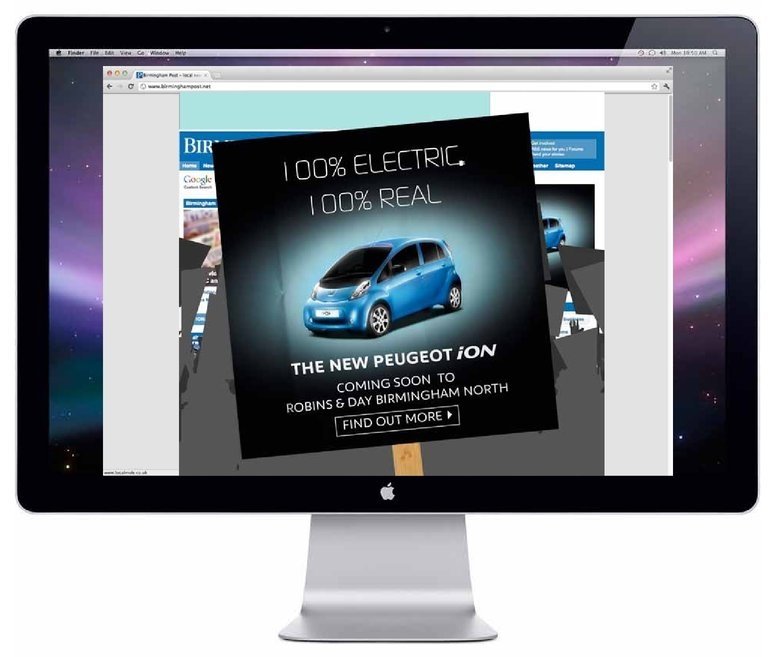 They're grubby, smelly and a waste of time. No-one would mourn the passing of a nearby petrol station.
Who'd pine for the soul-sucking shuffle to the counter? Or miss tempers fraying as drivers jostle for the next free pump?
By creating a disruptive press, online and outdoor campaign to 'Save Your Local Petrol Station' we showed how different life could be with an electric car – and without those mundane trips to fill up. Although you may miss out on some reduced Crème Eggs.
Agency: Havas London
---
Role Senior Creative

For Peugeot

Type Integrated
Up Next:
Bentley Continental GT